Engage Your Imagination With Me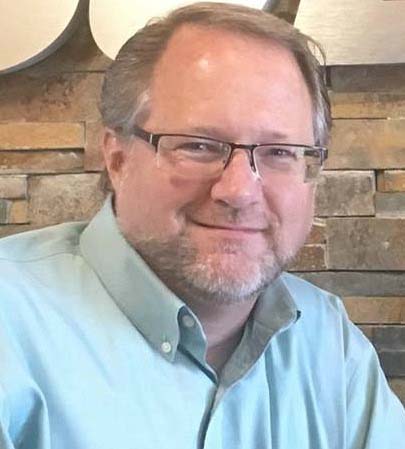 God blessed us with an imagination for many reasons. One reason may be so that we can relate to other people and understand how to help them. As you read this, then, I invite you to imagine what it's like to live on Salt Lake City's streets, or any other city along the Wasatch Front during this time of year.
Imagine the fear of being attacked by someone looking to prey upon the helpless. That fear would always be hanging over you to one degree or another. This happened to a man who crawled up the front steps of the mission in the middle of the night to plead for help after being assaulted on our streets.
Then think of the ever growing cold. The anticipation of the freezing temperatures to come would consume your thoughts, as you consider if you could survive overnight. One January, a homeless guest named Pete slept in the mission and his best friend, Steve, remained outside and froze to death.
You would be hungry, with limited to no access to food. With no transportation you would be walking from place to place. Think about the dirt and grime all over your body. Imagine teeth not brushed for days. Consider needing to use the restroom but being turned away. Contemplate the isolation you would feel because you know nobody wants to look at you, or smell you, or interact with you.
On top of all that, think of having a substance abuse problem to numb your pains, and being willing to do almost anything to satisfy an addiction. Imagine having memories of the past that haunt you, fearing to sleep for the nightmares to return. Consider the shame of not being able to stop your addiction while thousands of sober people walked around you all day. If we try to imagine all of that, and we can begin to understand our homeless friends.
Hopefully, that imagining fills us with compassion for hurting people on our streets. It's true, many of us might say our homeless friends are to blame for their own situation, and in some cases that is true. But many are sufferers of unimaginable tragedies that destroyed their lives. Many don't know how to ask for help.
This Thanksgiving season, join me in feeling compassion for our homeless friends. Support our "Hope Renewed" Thanksgiving Banquet and pray with me that many would attend, feel loved, have their hope renewed, and join our New Life Program, which provides a pathway to faith, sobriety, employment, housing, and new life off the streets.
God bless you,
Chris D. Croswhite
Executive Director
Check Out Other Articles From Our Newsletter
Darryl: Ready to End His Life, Now Sober, has Faith in Jesus, and is Serving an Internship.
Our New Life Program Members Are Thankful For Your Support
Help Us Make Sure Everyone Has A Blessed Thanksgiving
Kayra Darling: A Woman Finds a New Life Off the Streets