It Is Good To See What God Is Doing Through Your Support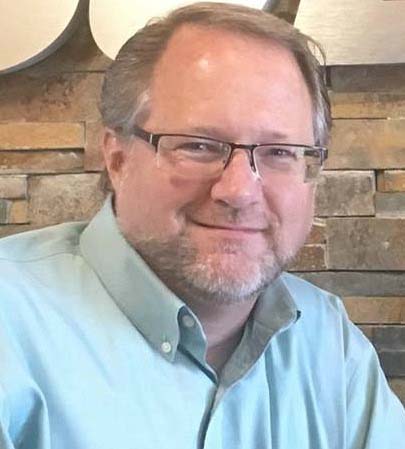 Throughout the gospel accounts, as Jesus tells the people who have come to see Him, "if you have eyes to see, see." There is some paradox when Jesus asks people who are looking at Him to actually see Him: who He is, what His is doing, and what He is about to do.
Today Jesus' question still rings true. Do we see who Jesus is, and what He is doing, and how He is doing it?  I recently shared a story during one of our Minute at the Mission Facebook Live broadcasts on Friday mornings, where the Rescue Mission was running out of coffee and the men on the recovery program and our homeless friends were fervently praying for coffee. As the men were inside praying for coffee, a local coffee company was outside dropping off two pallets of coffee on our loading dock. A coincidence? Or eyes to see?
This past December, the program man who oversees our kitchen was worried about having ham for our Christmas Banquet. Stressed he came into the staff offices asking what could be done. Within minutes, we noticed our good friends at Hillside Tire and Service were outside unloading hams for Christmas meals.
Early last summer our staff at the Rescue Mission Women's Center returned a phone call to a woman who was hurting and needed help named Michelle. Michelle insists she never called us and left a message, but she ended up finding help and a changed life by joining our New Life Program after that call. But if Michelle didn't call, who did?
Several years ago, during an intake interview, Dan shared his family history of cancer. The interviewer suggested that Dan go to the Fourth Street Clinic for a cancer screening. You guessed it; Dan had cancer. Our good friends at Fourth Street coordinated Dan's treatment while he continued his recovery program and stayed at the Rescue Mission. The treatment was supposed to leave Dan unable to have children. Today Dan is clean and sober, married, owns his own home, and has children of his own. I still remember talking Dan through this process and praying for him. He asked for a room right off the chapel so he could listen to the services during his treatment.
Jesus asks us to have eyes to see so we can see the miracles He is doing through the Rescue Mission and your support. For a person with no money, no food, no shelter, and no hope, a gift of a hot meal and safe shelter is a miracle. The opportunity to be loved, accepted, and cared for (like Kurtis, who shares his story in this month's Rescuer) is a miracle.
At times, Jesus wants us to see miracles He does Himself. Other times He uses His people, you and I, who follow His prompting and give a cup of cold water to a thirsty person or to give a few loaves and fishes from which He feeds multitudes. That is why we so often say Hope Begins with a Meal. In fact, a miracle may begin with a meal.
The Rescue Mission is formalizing our monthly donor program called Monthly Miracle Makers. This is a special group of people who partner with us on a monthly basis to restore broken lives and end homelessness. If you are a regular donor to the Rescue Mission, please know you already are making miracles happen in people's lives.  If you are a new donor or give occasionally, please consider becoming a Monthly Miracle Maker today! I truly believe God uses your support to show us the things He is doing in the world and give us the eyes to see it.
Thank you for changing lives at the Rescue Mission,
Chris D. Croswhite
Executive Director
Check Out Other Articles From Our Newsletter
Kurtis Ray: Learning to Trust and Find Transformation
Become A Monthly Miracle Maker
Stephanie Herrera: A Wife and A Mother Finds a New Life