Impacting More Than Homeless Lives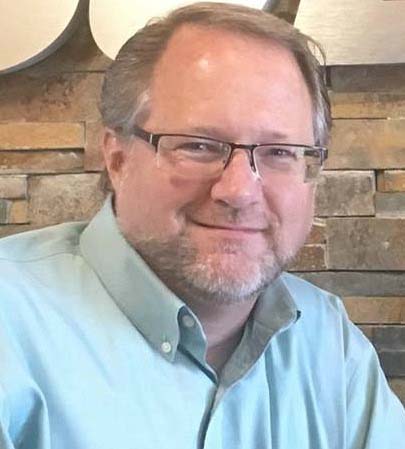 I hope you have had time to read the article in this month's Rescuer about doubling or even tripling your donation to the Rescue Mission in May. It is neat to think that God can exponentially increase your support through options to turn one donation into two, or even three.
As I was considering God's ability to multiply financial impact this month, I thought about how God uses multiplication in other ways here at the Rescue Mission.
For example, if you read Jon Anderson's testimony in this month's Rescuer, you will notice that God used the Mission to change his life. But changing Jon's life impacted many other lives. Jon has been able to get a good job and now can support his aging mother who lives with him.
Jon's son and daughter, who used to be estranged from Jon due to his addiction, now have healthy relationships with him. Plus Jon is able to impact coworkers and connect with his six (soon to be seven) grandchildren.
God has truly taken one changed life and multiplied the benefit exponentially so that many lives have been changed and impacted.
This happens all the time at the Rescue Mission. One of our program graduates I remember most was Tuan. He came to the Mission while his wife was pregnant and they were both struggling with meth addiction. Through our program Tuan became sober and was able to be a great father to his daughter when she was born as well as his other children. His sober, faith-filled support of his daughter and his wife impacted their lives in a major way.
A few of our counselors and staff here at the Mission are graduates of our New Life Program. George Sproul, for example, has counseled hundreds of men struggling with addiction during his 15 years working at the Mission. Before becoming a certified Genesis Process counselor, George was homeless and addicted but found new life at the Rescue Mission.
When God restored George's life, he exponentially increased the impact that one changed life would have on so many others.
It is inspiring to read the testimonies of changed lives in each month's newsletter. But remember that for each changed life you read about, there are many others impacted as well. From brokenhearted spouses, to estranged adult children, to young kids who need their father or mother back, when God changes a life at the Mission He doubles and triples the impact.
I thank you for joining our efforts to help people struggling with homelessness and addiction get off the streets and into faith, sobriety, employment, and housing. Your support does not just impact the homeless. God multiplies it to impact the family and friends of that homeless person, who rejoice in being restored to the loved one they thought was lost forever.
Thank you for supporting the Rescue Mission – we could not do it alone.
Chris D. Croswhite
Executive Director
Check Out Other Articles From Our Newsletter
Jon Anderson: Depending on God to Help with Anxiety
Double Your Impact in May
Thank You for Supporting Our Easter Banquet
Nichole Reigard: Off the Streets and Into Faith and Employment