The Need To Help The Homeless This Summer Is Real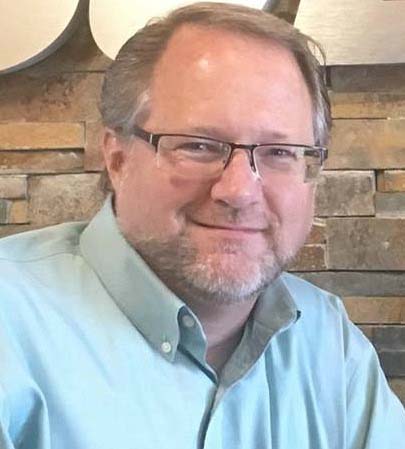 As I write this, many parts of Utah have seen day after day of record-breaking temperatures. At the Mission, we call it Triple Digit Danger (extremely high temperatures), which are creating life-threatening situations for our homeless friends.
And as we all bake this summer, many people have asked me about how Utah's record heat is impacting the homeless community and what the Rescue Mission is doing to help. One thing I want everyone to know is that the need is real. It is humbling to see men and women crawl under parked cars downtown to find some shade. It's humbling to talk with people whose lips are blistered and peeling as they express their appreciation for a bottle of cold water.
To help with this serious situation, we developed a three-pronged strategy early in June to help our homeless friends during this extreme summer weather.
First, we launched our Operation Hydration program earlier than usual, to deal with the record-breaking early heat. Operation Hydration includes opening our swamp-cooler conditioned Day Room/Cooling Station, while having chilled bottles of water, hats, sunblock, lip balm, cool showers, refillable water bottles, and more to help our homeless friends beat the heat. Through this campaign, we provide our friends with items to help them stay safe and hydrated as we share the love of Jesus.
Second, we have created Wednesday Seek & Rescue teams and outreaches. These teams of volunteers join our internal crews here at the Rescue Mission to deliver Care Kits—cold water bottles, hats, long sleeve clothing, sunscreen, and other care items—to our homeless friends who are living in camps around the Salt Lake Valley.
While at the camps, we invite our homeless friends to visit the Mission and experience Operation Hydration. We share how the Mission has a Cooling Station with chilled swamp cooler air. We share how we have cold water bottles and many other amenities that the streets and camps don't offer. We also share how the Mission's New Life Program offers a pathway off the streets and into faith, sobriety, employment, and housing. We show love to the homeless where they are at, and then invite them in.
Third, we are working to secure funding and donations to support our expanded efforts. I am blessed to report that generous Mission donors have pledged $10,000 towards a Matching Gift Challenge to support Operation Hydration and our Seek & Rescue teams. With this match in hand, we are asking other Mission supporters to contribute towards the match so we can have $20,000 to provide for the homeless. You can read more about how you can volunteer, support, and give to these outreaches in this edition of the Rescuer.
Thank you so much for supporting our efforts to help the homeless and share the Gospel message of Jesus with them. Please know that we would not be here without your support and God's enabling presence.
God bless you,
Chris D. Croswhite
Executive Director
Check Out Other Articles From Our Newsletter
Melissa Mikkelsen: A Mother Finds A New Life With Her Kids
You Can Help The Homeless Survive This Blistering Summer
Jason Rayfield: Finding Grace, Forgiveness, and a New Life