More People Are Leaving Camps and Entering Shelters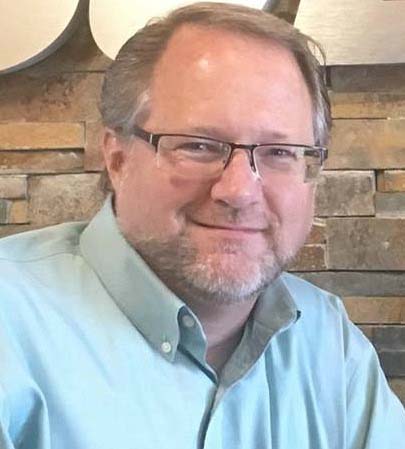 A recent state report showed the number of people who are homeless in Salt Lake County and use emergency shelters increased between Fiscal Year 2021 and 2022. At the same time the number who were homeless and living outside (not in shelters) dramatically decreased. The 2022 report from the Homeless Services Division of Workforce Services noted that the homeless staying in shelters grew from 1,691 in 2021 to 1,814 in 2022. Conversely those living outside decreased from 623 to 281. And while our ministry really spans the entire Wasatch Front, the Salt Lake County numbers encouraged me.
Realizing that the pandemic probably skewed the 2021 numbers a bit, I was still happy to see that the number of people staying in shelters is increasing and the number of people camping out is decreasing. As you may know, the Rescue Mission has been engaging in local "Seek and Rescue" missions where teams of staff and volunteers visit homeless camps and encourage those living outside to come to our shelter and join the recovery program. These numbers, then, encourage me that our efforts (and the efforts of many other community organizations) to get people out of camps and into shelters is working.
When people ask me why it is better for a person who is homeless to stay in a shelter than outside, I have a lot to share. First, from a safety perspective it is much better to be in a secure, safe, and temperature-controlled environment, than out on the streets. Second, we have resources (food, showers, toilets, clothing, connections to healthcare, and more) that give people dignity and help them feel human again. Most importantly, we have daily Bible studies and nightly chapel services that encourage our homeless friends to take steps of faith and trust Jesus, who can truly provide the spiritual restoration they need. And after a relatively short time of stabilization in a shelter, we have the tools, including our New Life Recovery Program and Transitions Program, to help people achieve long-term sobriety, employment, and housing.
Additionally, seeing people camping and loitering on our streets frustrates many people. Most people want to live in a beautiful, clean city. They pay taxes to support garbage pickup and street cleaning. When taxpayers look at people who are homeless, camping on their city streets, they can feel a sense of anger, as run-down tents and garbage decrease their ability to enjoy the city they love. Instead of creating a sense of compassion, homeless camps often embitter people towards the homeless and make them less likely to help. Getting people into shelters, I believe, makes people less frustrated with our homeless community and therefore, more compassionate towards them in the long run.
So, while I am happy to see more homeless people utilizing shelters, that also means places like the Rescue Mission's downtown shelter are, and will be, busier than ever. We need you support now as we enter our busy holiday season and inflation and high housing costs continue to create more and more need. Thank you for your continued prayers and support of our ministry. Please join me in praying that God will send more and more people to our doors seeking shelter and please give today if you are able!
God bless you,
Chris D. Croswhite
Executive Director
Check Out Other Articles From Our Newsletter
Justin Pearson: Finding Lasting Employment and Housing

Please Support Our Thanksgiving Banquet
Sarah Eliza: Restored to be a Mother Again