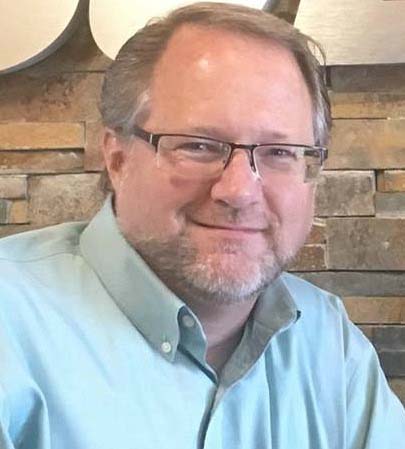 It's common for us to think of "restarting" at the beginning of a new year. And who doesn't want a restart after the challenges of 2020?
But if you think about how God designed our world, He really has set us up to restart each evening, not just every January. And such nightly restarting is what we are all about here at the Rescue Mission.
God's first chosen people, the Jews, thought of the day differently than we do today. Their day began at sundown, not sunup. For example, their Sabbath day (our Saturday) began when the sun went down on Friday night, not when it came up Saturday morning. For them, the new day started with an evening meal (sustenance), refreshing social time with other people (usually their family), and then a night's sleep.
The evening day, then, began with food, fellowship, and rest. These necessities were needed at the start of the day, so that when people woke, then would be refreshed and encouraged to face the day's challenges and opportunities.  At the end of the day, a person could again be "restarted" with evening food, fellowship, and rest.
This restarting or refreshing is God's gift of lovingkindness to people and shows us His desire to prepare us for what is to come. The food, fellowship, and rest that we receive at the start of each "evening day" gives us the restart we need to address that which will greet us at sunrise. Furthermore, God tells us that His grace and mercies are "new every morning." Lamentations 3:22-23 (ESV). Not only is the first thing God gives us at the start of a new day is food, fellowship and rest, but when we awake: His mercy, grace and lovingkindness are renewed at the dawn of our daylight hours and workday.
God-ordained restarts are something we model with our ministry here at the Rescue Mission. Each evening we have a nightly chapel service, dinner, and then make sure everyone has a safe place to sleep and refresh. This way people are ready to face the new day. Whether it's someone who is in our recovery program and is challenged with a day of studying God's word, talking truthfully with their counselor, and participating in work therapy at the mission; Or someone who lost their job and is going out to look for work at a time when not much work is available, our ministry sets them up to experience God's grace and mercy for the daily restart.
Our desire for everyone who comes to our door each evening seeking help, is that they would have a restart. That they would enter our door as if it were the beginning of a new day. A day that starts with fellowship in God's word and with His people, an evening meal, and rest. Throughout this year we will tell people that there is no need to wait for January to restart. Rather, today is the day of salvation and change.
Thank you for supporting our ministry of daily restarts. There are so many people, just like Stephanie Herrera who shares her testimony this month, who will need restarts throughout this year. Your support helps ensure we are here when people need a God-enabled restart.
God bless you,
Chris D. Croswhite
Executive Director
Check Out Other Articles From Our Newsletter
Caleb Hanly: A Cooking, Surfing, and Seven Years Sobriety
Thank you for a Great Christmas of Outreach!
Stephanie Herrera: A Wife and A Mother Finds a New Life