Turning Fear into Prayer, Hope, and Encouragement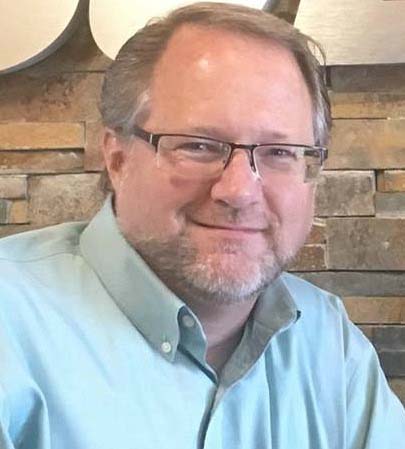 You, like me, have probably noticed that there is a lot of business that goes on around the concept of fear. Not real fear, but the kind of spook alley, haunted house fear that provides some fright, but ultimately leaves people (at least physically) unscathed.
I have had conversations with people about why our society enjoys this fake fear so much. As someone who doesn't enjoy it, it's hard for me to say. But for sure, fear is something we can't avoid while driving down the street or looking at billboards this time of year.
So, this month, when fear is in all our faces, I have a challenge for you. Anytime you see a store display, mural, or advertisement that is capitalizing on ghoulish fear, say a short prayer for our homeless friends. Many of them experience crippling fear, which is real and makes them turn to drugs and alcohol and ultimately away from people.
Our homeless friends fear change because the homeless lifestyle is the only one they know. They fear the unknown of living a "normal" life. They fear forgiving people because if they forgave people they would have to deal emotionally with the pain the other person caused as well as lose an excuse to self-medicate with drugs and alcohol.
They fear failure because they have experienced the shame of failure before and don't want to feel it again. This fear causes them to not even want to try. The fear of failure can even lead to the fear of success, because if they do succeed, it may be a higher point from which to fall. Thus, many self-sabotage themselves at the very point they are beginning to succeed.
Our homeless friends, many of whom have spent time in jail, often fear confinement. For some, this fear causes them to not want to be indoors at all. I know a formally homeless man who was able to get off the streets, hold down a job, and get into an apartment. Even though he had an apartment, he would wake up in the middle of the night and go outside to sleep in the doorway of a business, just because he feared being confined. In his entire adult life to that point he did not know what it was like to have a place to live, and simply enjoy being inside
When you pray for the real fears of the homeless, please pray that they would seek comfort in God's love and His word, which encourages His people with verses such as:
"Fear not, for I am with you." Isaiah 41:10
"I will fear no evil, for you are with me." Psalm 23:4
"Casting all your anxieties on him, because he cares for you." 1 Peter 5:7
God's power and love can help our homeless friends (and the rest of us) confront their fears because He can bring them through even the hardest, most fearful times. Ultimately, those who put their faith and trust in God and His Son Jesus, will even conquer the fear of death and have eternal life with Him.
So join me this "scary season" in praying that God will help our homeless friends (and the rest of us) overcome deep fears. By praying against fear and by being encouraged by God's word, we have two powerful weapons that can heal even the most fearful and broken hearts.
Thank you so much for supporting this ministry. We would not be here without your generosity.
Chris D. Croswhite
Executive Director
Check Out Other Articles From Our Newsletter
Nichole Reigard: Off the Streets and Into Faith and Employment
We Need Your Old Winter Clothes!
Randal Billings: A Former Plumber Gets A Second Chance