More Than Meals: How the New Life Program Changes Lives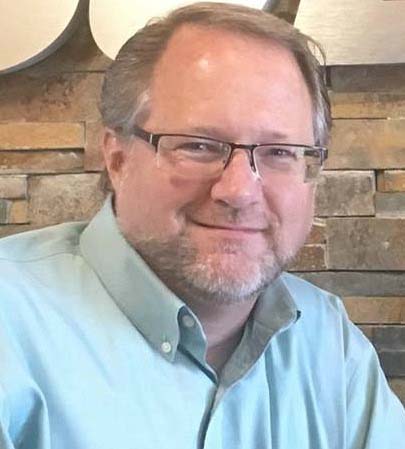 As the friends of the Mission who pledged $50,000 towards our More than Meals matching gift challenge know, the offer of food is a way we encourage people to come to our door for help. In fact, if you read John Curran's life story this month, you'll see that it was the allure of a hot breakfast that first brought him to the Rescue Mission.
But once people like John are here, we can offer them so much more: safe shelter, clothing, bathroom facilities, and respite from the streets. We also offer love, compassion, and the Gospel through daily Bible studies and evening chapel services
But most of all the "more" that we offer is our New Life Program – our life changing program designed to help people like John get off the streets and into faith, sobriety, employment, and housing. This month, I want to share more about our New Life Program so that you, our faithful supporters, can better understand how your gift supports this unique program that is proven to help end homelessness. You truly support much More than Meals.
First, our New Life Program puts men and women into work therapy jobs, where they help run the Mission. They might cook meals, do laundry, answer phones, sort clothing donations, and clean bathrooms. We believe God created people to be involved with meaningful activity, and work. Getting our homeless friends back into a work mindset is key to their long-term success.
Second, our New Life Program participants, once they achieve a few weeks of stability on our program, can earn their way into one of our shared rooms, separate from our homeless dorm and overflow shelter. Having a more private room starts the process of mental separation from the general homeless population. Having a room helps people to no longer think of themselves as a homeless person anymore.
Third, our program men and women are assigned an individual recovery counselor for one-on-one sessions through our Genesis Process curriculum: a Bible-based tool that has helped so many of our homeless friends understand how to forgive, overcome past hurts, and realize the love of God in order to overcome addiction.
Fourth, program men and women choose a local church to connect with. Connection with a church body, along with a recovery support team, and weekly recovery meetings such as AA or similar programs are key to sustained success.
Fifth, our team helps our New Life Program men and women work through legal issues, find employment (once a participant has completed the counseling and recovery portions of the program – typically 6-7 months), and learn how to save money for housing and other bills.
Sixth, we help our program men and women move on from the Mission by giving them access our transitional housing opportunities or by helping them find housing of their own. With money saved from working, a support base, and months of sobriety, they are set up for productivity and success.
Thank you for supporting our ministry, which is so much More than Meals. Your support is truly changing lives by allowing us to run a life-changing recovery program, based on faith in Jesus Christ.
God bless you,
Chris D. Croswhite
Executive Director
Check Out Other Articles From Our Newsletter
Kayra Darling: A Woman Finds a New Life Off the Streets
As Winter Shelters Close, We Need Your Doubled Donation More Than Ever
John Curran: A Formerly Homeless Father Can Smile Again