FEELING ANXIOUS? THERE IS A CURE-ALL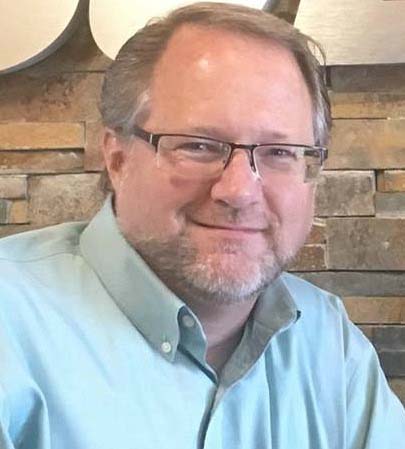 The level of anxiety we have as a society seems to keep ratcheting up.
Almost everyone I have talked to lately feels some level of ever-increasing anxiety. Personally, as my wife and kids go back to school and have more social interaction, thoughts flood my mind: Will they get sick? Will others take precautions seriously? Will social unrest and injustice continue to make us feel less and less safe? Will my friends and family keep their jobs? How will the coming winter impact the pandemic and homeless services? Will the political uncertainty of the coming election further divide us as a nation?
These are all questions that make us worry, they certainly have for me. They seem to be constantly rolling around my head, even as they regularly come up in conversations with others.
As you consider your own anxiety and our collectively increasing societal anxiety, I want you to consider the life of a homeless person.
The kind of anxiety we feel now, is the kind of anxiety they have been walking around with for years. They deal with people looking away from them on the streets and avoiding them. They wonder where or if they can get food. They worry if they will find safe shelter at night, or simply be able to use the bathroom. Our homeless friends face abuse from criminal elements on the streets who would assault or rob them. They have no roof, no home, no job, and often no hope. Now that will make anyone anxious.
As you and I feel anxiety about life and uncertainty, please know that the stress and anxiety our homeless friends experience can be crippling. That uneasy feeling that many of us have during this pandemic is constant and all-consuming for our homeless friends.
The good news is there is a great and complete solution for anxiety—for the homeless and for you and me. When we put our faith and trust in God, and the saving work of His Son Jesus, God leads us out of anxiety. He takes us by the hand and molds our hearts and minds into people who trust that He is in control, that He knows what is going on and is looking out for us. God tells His people that He works all things for the good for them, giving confidence that no matter what happens in this temporary and broken world, there is an eternal home where there is no suffering, pain, or anxiety.
The heart change God creates in those who trust Him is the only way to truly defeat anxiety, both for our homeless friends and us all. God replaces anxiety with peace and joy, and we see Him do it regularly here at the Rescue Mission. Yes, our mission is humanitarian in many ways as we follow God's call to feed, shelter, and clothe the least fortunate in our society. But ultimately, we are anxiety removers, sharing God's Good News with our homeless friends and others, trusting that God will slowly but surely bring them to faith and out of anxiety. He shifts our focus from the challenges before us to the hope and expectancy that is before us.
We will never be totally free from worry this side of Heaven. I know I'm not and at times have sleepless nights when my mind simply will not turn off after the day's work. But in this anxiety, let's remind each other of the Gospel and ask God to mold and shape our hearts, mind and soul, and to do the same for our homeless friends. Pray that they would trust in God and be less anxious.
Thank you for supporting our ministry and allowing us to reach anxious people with a message of peace and hope.
Check Out Other Articles From Our Newsletter
Justin Pearson: Discovering People Who Truly Cared
Preparing for an Increasing Homeless Population During The Holidays
Reminder About Online Shopping