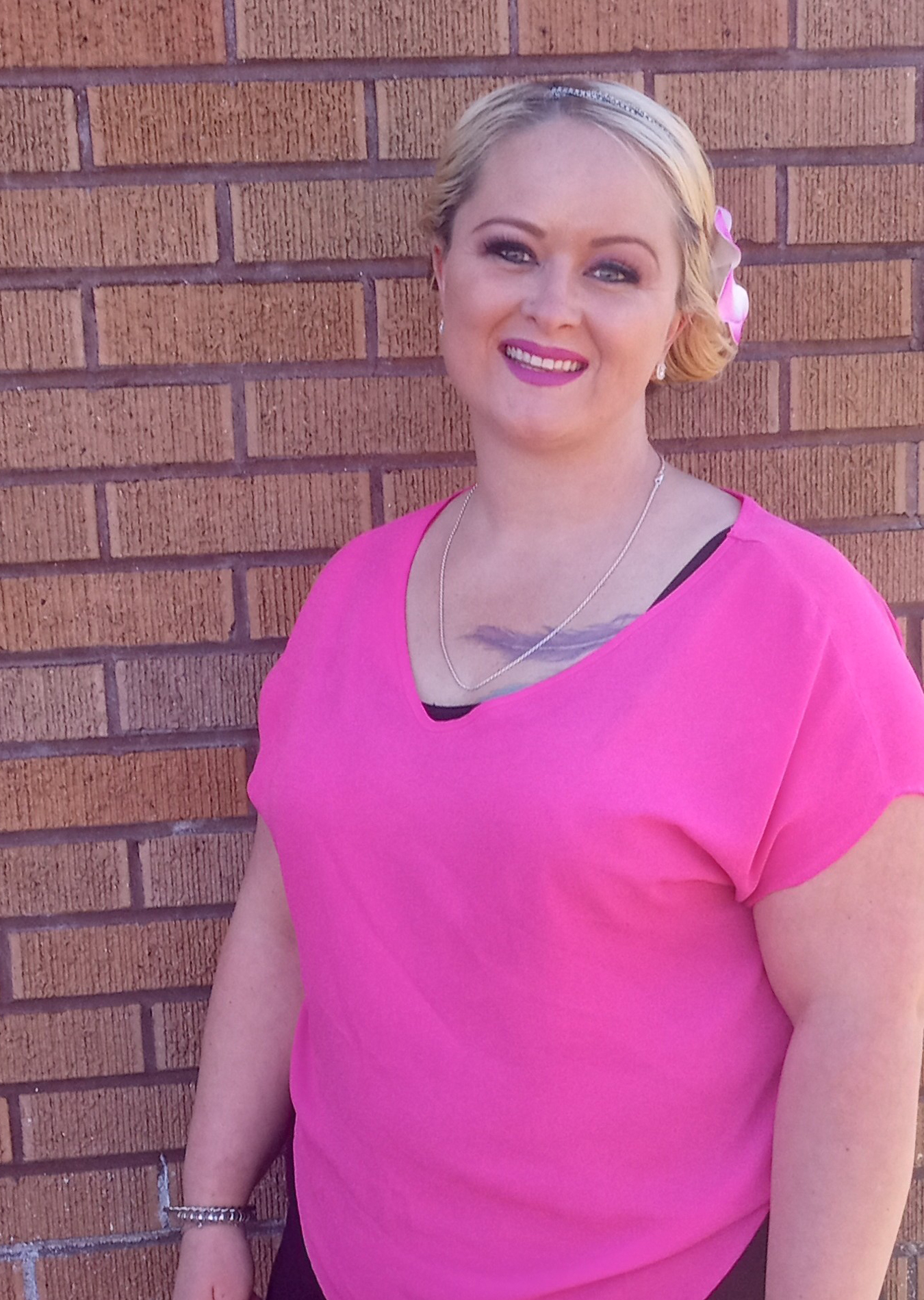 Sarah Eliza: Restored to be a Mother Again
Note: Sarah Eliza first shared her life story in the August, 2020 Rescuer. Since then, she has had several struggles, but the spiritual grounding she experienced at the Rescue Mission led her back to the Mission when she needed help again. This is the story of how God worked in her life over the last two years.
I messed up after I graduated from the Rescue Mission in 2020. I'll share more about that later, but first I want to share about the catalyst God used to bring me back to the Rescue Mission to ask for help once again. It was my elementary-aged daughter who God used to put me back on track.
I had reunited with my husband. In the past we have had an abusive relationship, but I thought if I were sober, things would be better. They weren't. The abuse continued and our relationship turned even more toxic as my husband and I began using drugs together, living out of motels. We were unfaithful and my daughter went to live with my brother in the small-town of Henefer, Utah.
I saw her in October of 2020 and we talked about my relationship with my husband, who is not her father. She told me, "mom, you are not good for each other. I am never going to live with you as long as you two are together. I am not going to be in your life if you choose him, so choose him or choose me."
My daughter is nine years old but she could see what was happening to my life. She just had to work up the courage to speak the truth to me. My sister called me later and told me she talked with my daughter. My daughter told my sister that she regretted confronting me. She felt bad about it and wished she could take it back.
But I am so glad she did. I know the parent is supposed to take care of the child, but in that moment God reversed it, and the child took care of the parent.
I told my daughter she was absolutely right to say what she said, and I told her that I choose her. I knew she was never going to feel safe around my husband, who is in and out of prison. I had wanted to make our marriage work and know that God hates divorce, but I have Biblical grounds for divorce and am currently pursuing a divorce. My husband, from his prison cell, is fighting the divorce, so please pray that God would work it out. We have no property, no children, and no assets, so the only reason he is fighting the divorce is to keep control over me.
Nothing has come from our relationship but abuse, betrayal, addiction, and misery. I know God can restore all things, but I truly believe this relationship needs to end. If God somehow restored our relationship later, it would be a true miracle. I want God's will to be done, so pray that He would do His will in this situation.
It was my relationship with my husband that caused me to come back to the Mission last December after initially graduating from the New Life Program in August, 2020. I did well for about a month after graduating but when I reunited with my husband, who also struggles with addiction, we devolved into a life of drug abuse, infidelity, and homelessness.
I was still working so we had money to live in and out of cheap hotels. But by April, 2021 my job performance (I processed rental applications for an apartment company) had declined so much that I was let go. Without much money and my husband in-and-out of prison for parole violations, my life turned to homelessness and hopelessness once again. It was at that point that I reached out to the Rescue Mission, asking for another chance.
The Mission took me back and helped me get back on track. They took me back based on real love that is dependent on God to make change in my life. They knew I had the tools I needed to stay sober and succeed, I had just abandoned them. With the Mission's help I was quickly able to return to God-enabled sobriety.
I connected with a good local church, New Creation Church in Sandy, and am encouraged by the people and teaching there. With a refocus on healthy relationships, counseling, Bible study, and prayer I have been able to stay sober for six months.
I secured a good job with Salt Lake County's Housing Connect program, which helps people secure vouchers for housing and get Section Eight housing opportunities.  Currently, I am the case manager for over 300 individuals seeking housing through the Housing Connect program. It is a rewarding job as I know the realities of worrying about housing and fearing homelessness. By providing my clients with true housing opportunities that they can afford, I believe I am making a difference in their lives.
I am working on getting housing of my own and soon will have enough money saved to get into a place I can afford. I have enrolled my daughter in a charter school nearby my future apartment and hope she will be back living with me in August.
She has thrived in Henefer with my brother's family. She plays volleyball has a great friend in her cousin. I truly appreciate what my brother and his family have done to care for her. At the same time, I want my daughter and me to be a family again. Please pray that our reunion would be a smooth one. Pray that I would depend on God to keep me sober and employed and that God would help my daughter fit into her new school and situation. It is a big step for both of us, but as I told her back in October, "I choose you" and I have done everything possible to choose her ever since.
Thank you so much for supporting the Rescue Mission and giving me not only a first chance, but a second chance at redemption. Your support has meant everything to me and my family and I cannot thank you enough for how you have helped me.
Check Out Other Articles From Our Newsletter
Jacob Miller: A Broken Heart is Healed at the Mission

Encouraging Hopeful Anticipation – A Message From Our Director
A Great Thanksgiving, Now On To Christmas
Double Your Donation So We Can Raise $80,000 In December
Subscribe to Our E-Newsletter
Help someone off the streets and transform a life by donating today!
Your Support Can Change Someone's Life.