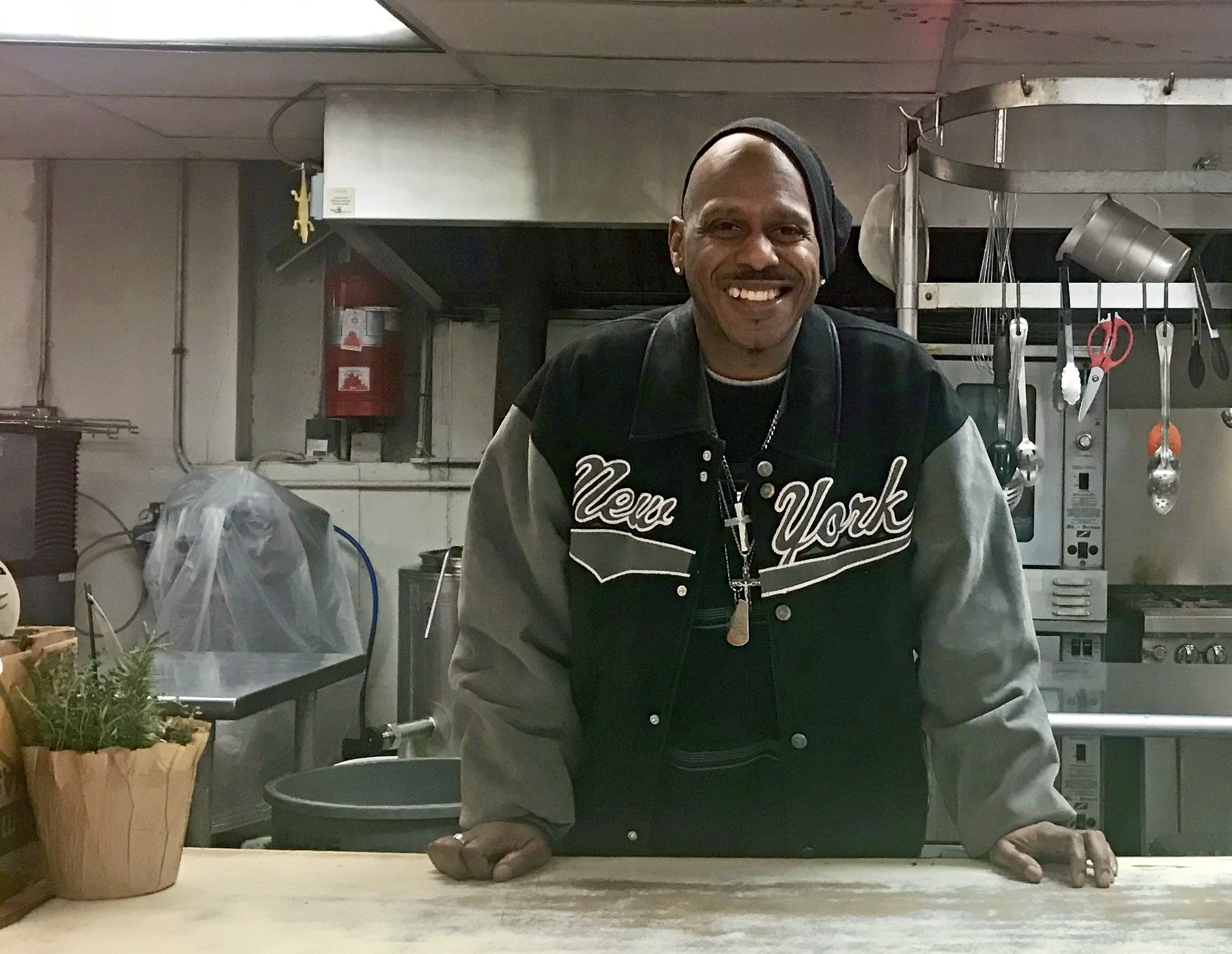 A Father of Three Finds the Help He Needs
It was two years ago that my children—then 10, 8, and 7 years old—told me they didn't like who I had become. They said, "we don't like you when you are drinking."
A short time later, I walked into the Rescue Mission of Salt Lake and asked for help with my alcohol problem.
Since then, God has changed my life. I have been sober for two years and am working as an intern at the Rescue Mission. My kids, who now live in Tennessee with their mother, talk to me regularly over live video and, as I write this, am just days from flying out to visit them. While it's been hard to be away from my kids, they have a lot of family in Tennessee who take good care of them.
It's amazing to see how God has changed my life in the past two years.
While I was raised going to church and had heard all the Bible stories, I never really had a true relationship with God. I felt forced to go to church and didn't really take to heart what I was taught.
Without a real relationship with God, I often turned to alcohol when my life didn't go as I expected. When I was shot in the stomach in my early 20s, I started drinking heavily. When my mother died, I started drinking heavily. When my kids started getting in trouble at school and their mother had to quit her job to spend more time with them, the stress I felt as being the sole provider for our household caused me to start drinking heavily.
By the time my kids confronted me about drinking two years ago, I was binge drinking almost every day.
As I thought about it, I realized I had quit playing with my kids like I used to. I had quit doing things with them and instead would tell them I would play with them later, but when later came, I would fall asleep or feel too lazy from all my alcohol consumption to engage with them.
After my children confronted me, I decided I needed help. I was out of work and we didn't have any money, so I knew I couldn't afford to pay for a treatment program. I started asking around and eventually people told me about the Rescue Mission.
I came to the Rescue Mission in December of 2017 and now, two years later, am ready to graduate from the New Life Program. It's been a long road, but one that has taught me many lessons.
The most important lesson I learned was that God doesn't forget you. If you allow God to come into your life, He will put you on the right path. Even if at times it seems like everything is turning for the worse, it is really just something that God wants you to go through for a time, but in the end He will work it out. I realize now that anything bad that happens in this world is overcome by the fact that, through faith in Jesus, God will welcome His faithful into Heaven one day.
I learn more about God each week as I attend my home church, Calvary Chapel of Salt Lake. When I was a child, I felt forced to attend church and I developed a grudge against church. Now, I look forward to going to church each week as I learn and fellowship with the people at Calvary.
In addition to instilling faith in Jesus into me, the New Life Program helped by giving me needed responsibilities. As part of the program, I was given a work therapy job, which allowed me to help the homeless individuals who sought help at the Mission. Today, I am working as an intern at the Mission, in charge of the pantry and kitchen.
Another great thing that the Mission did for me was get me a plane ticket to go see my children in Tennessee for the New Year's Holiday. They do not know I am coming, so it will be a big surprise. I can't wait to see them again.
Maybe the biggest help the Mission provided for me, was support for my many medical issues. I have always had health aliments, including diabetes. But the Mission was able to set me up with the right doctors and clinics to help diagnose some of my other medical issues and get the treatment I needed.
Today, even though I am 41, I feel like I am 25. I feel so much better and the medications I take for my health issues are working.
When I graduate next month, I plan to move out with my brother until I can save up enough money to afford an apartment of my own. I cannot thank the Rescue Mission enough. Without the Mission's support I would've continued to drink and grow into a progressively worse alcoholic. Today, my children and their mother are proud of me and welcomed me for the New Year's holiday.
I thank all the Mission's supporters who help create a place for people like me who cannot afford to go anywhere else for help. I thank you and my children thank you. Please pray for me as I transition from the New Life Program and back into "normal" society. Pray that I would continue to be plugged into Calvary Chapel and that God would continue to keep me sober. God bless you and happy New Year!
Editor's Note: We were able to adjust our typical one-year recovery program to 24 months to meet Michael's needs while he received medical treatment. This could only happen because of your private support. Without this flexibility, many organizations would've removed Michael from their program to secure per individual or bed rotation funding.
Help someone off the streets and transform a life by donating today!
Your Support Can Change Someone's Life.