Coming "Home" to Find the Help He Needed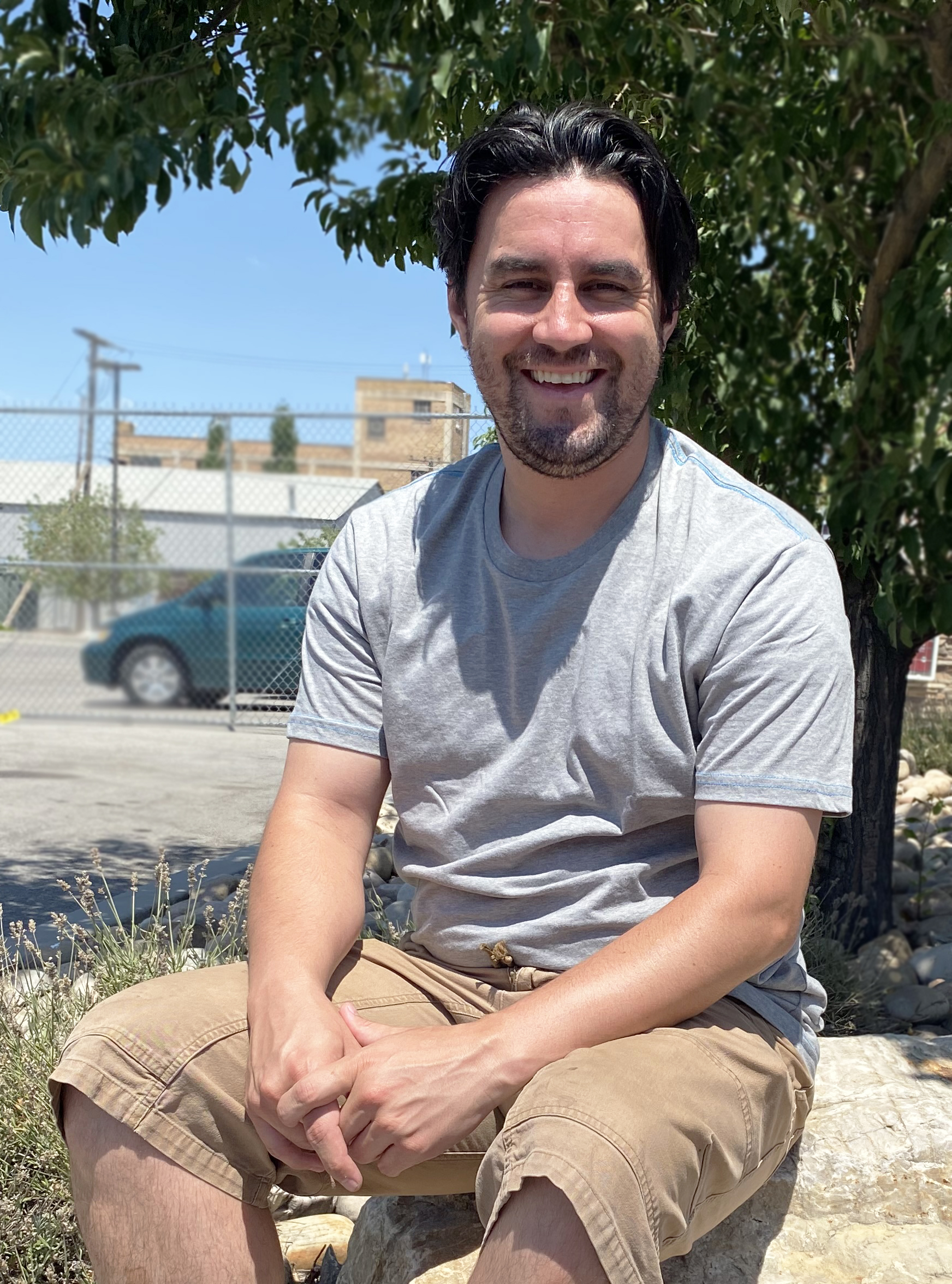 Editor's Note: Daniel Wisdom first shared his testimony in the Rescuer six years ago. This month, we bring you an update on the ups and downs Daniel has faced since that time, and how God used Daniel's "home" to rescue him from pandemic-related isolation.
When I graduated from the Rescue Mission's New Life Program in 2016 I did well for several years. I made good money as a delivery driver for an auto parts store and then eventually moved into the sales side of our company, selling parts to mechanics and mechanic shops in the Salt Lake Valley.
I stayed sober and stayed connected to my local church here in Salt Lake, Missio Dei. I struggled in my recovery a couple times during that span, but I was able to quickly stop and get back into recovery, using the tools and strategies I had learned at the Rescue Mission.
Then the pandemic hit, and a couple of factors snowballed, turning my life upside down. First, my church (I think at the time it was a legal requirement) stopped having in-person church services. The in-person interactions and relationships I had at church had been, up to that point, a key part of my lasting recovery and accountability. Without in-person community, I grew isolated.
Around the same time, I realized that the one issue I had not gotten over or worked through in my counseling at the Mission was my relationship with my father. While my mom has always been there for me and raised me, my dad left us when I was two years old. I dealt with and overcame many past pains during my counseling at the Rescue Mission, but I realized I was still angry towards my dad.
As I grew more isolated and as anger began to fester in me, I started drinking again. About this same time, my father, who had no contact with me my whole life, reached out to me on social media and communicated that he wanted to have a relationship.
While some may view my father's action as a good thing, his contact pushed me further into depression. To me, my father was supposed to have had a role in my life. Someone who should have provided for me, supported me, and helped me to grow into a man. Yet he did none of those things. Then, for most of my life I have been trying to come to terms with my father actively choosing to not be part of my life. And then, when my father contacted me out of the blue, it turned my world upside down and made me question a lot of things.
The isolation and lasting pain triggered a devastating relapse. At bottom, I remember being on the phone with my brother. I was suicidal and almost black-out drunk. My roommate had a pistol and I knew where it was. My brother was able to get the paramedics to come to my house and then my girlfriend at the time came over and drove me to the hospital, where I was treated for alcohol poisoning and then sent to a detoxification center.
At the detox center, I started praying about what God wanted me to do. The detox center arranged to send me to a recovery center in South Salt Lake. But as I prayed and journaled, I felt that God wanted me to return to the Rescue Mission. I went to the South Salt Lake recovery center for a few days, but after getting what I felt was clear direction from God, I left and walked about 45 city blocks to the Rescue Mission in the middle of July, 2021.
When I stepped into the Mission it felt like home. They always accept you where you are at. They welcome you in with open arms. There is no judgment or suggestion that you have failed when you come back for more help. Instead, there is encouragement, as long as you really want to be in recovery and build healthy relationships.
Being in recovery for the second time at the Mission was different than the first time. The first time I went through the entire Genesis Process curriculum. This time, the counselors wanted me to solely focus on the forgiveness process, related to my father.
Part of that counseling was learning about victimhood. I learned that when people identify themselves as a victim, it is very hard for them to be "creators" – people who create things and bless other people through their ideas and innovations. I began praying that God would make me a creator, instead of a victim.
When I was at the point in my counseling where I could move up to the employment phase, my counselor asked me to write an essay, explaining why I was ready to move up. I had been in special education classes in high school and could never read very well, but I accepted the challenge. The essay I ended up writing was beyond my expectations of what I could do, and I shared it with many people who are close to me and part of my recovery team.
Writing that essay gave me the confidence that God had changed me. I felt less like a victim and more like a creator. I found an online college, Colorado Christian University, and enrolled. I am in my first semester, where I am taking classes that teach you how to do academic writing. I have received perfect scores for all my assignments in that class so far. I look forward to earning my bachelor's degree and seeing how God will use my education to allow me to help others.
Along with pursuing an education, I have been hired as the driver and assistant house manager at the Rescue Mission. I have an apartment at the Mission so I can be on site to do pickups and deliveries and help our house manager oversee the Mission's downtown Salt Lake shelter.
A year ago I was suicidal and stuck in severe alcohol abuse. Because of your support and God's help, I was able to come "home" and receive the tools I needed to get unstuck, for a second time. My life has radically changed since coming home. I continue to have great support at my home church and through recovery meetings I attend at another local church. Please pray that God would give me direction on how I should pursue, or not pursue, a relationship with my father, as I remain uncertain about the right path to take. I thank you all for your support of the Rescue Mission, the one home that God has used to save me when I have been at the lowest points in my life.
Check Out Other Newsletter Articles
Using Education to Fight Homelessness– A Message From Our Director
You Can Point the Homeless to Help
Sarah Eliza: Restored to be a Mother Again
Subscribe to Our E-Newsletter
Help someone off the streets and transform a life by donating today!
Your Support Can Change Someone's Life.