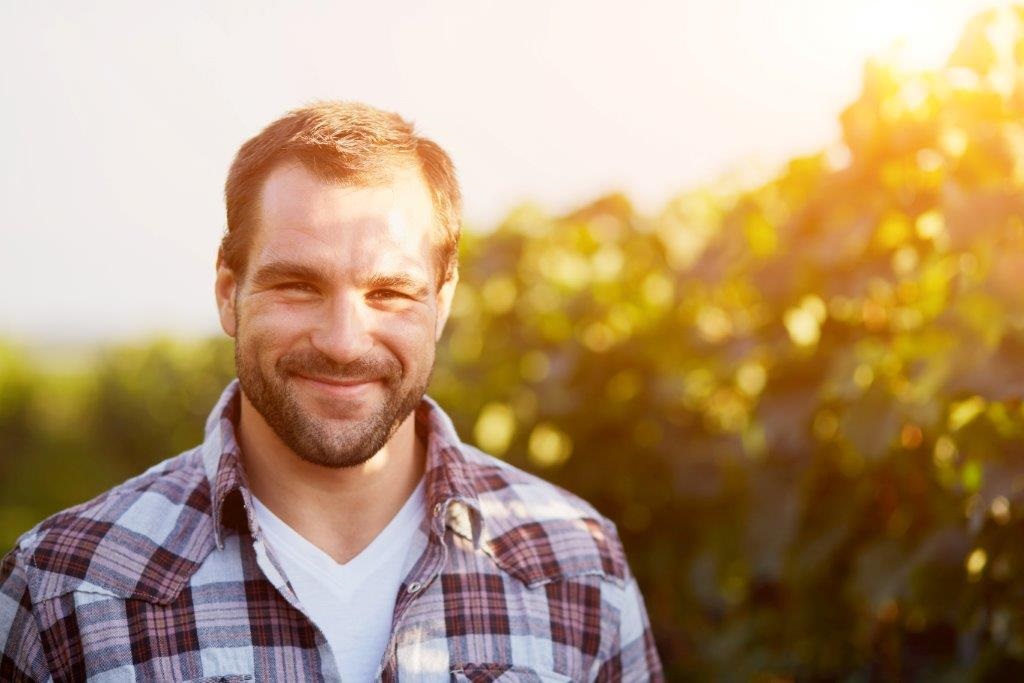 A Father Connects With His Daughter Again
After never being homeless, and living, to a large degree, a sheltered life, I was somewhat shocked to walk into the Rescue Mission a year ago and ask for help.
I see now that my entry into the Rescue Mission's New Life Program was an answer to me falling on my knees and begging God for help last year. But while the Mission was a culture shock to me, I soon realized the place was different than it seemed at first glance. I noticed there was more laughter at the Mission than any other place I had been. A lot of people seemed to have real joy. As the men on the New Life Program and the staff worked to serve the homeless, they joked around and had fun. The other New Life Program members enjoyed helping other people, even as it helped them in their personal recovery.
As someone who came to the Mission with severe depression, I am happy to say that I became one of those laughing, joyful people. I admit that at first, I was skeptical. While my parents taught me about God when I was a kid, I didn't really believe. For some reason, which I didn't fully understand, I had a lot of anger towards God and that anger led to unbelief.
But I made a conscious decision that I would fully commit to the New Life Program. After all, the choices I had made only led me to alcoholism, depression, and unemployment. I knew that I didn't have the answers and decided to trust that the New Life Program did. So, I dedicated myself to daily Bible studies, chapel services, work therapy, one-on-one counseling, and church each Sunday. As I did, I realized that God was not a vindictive master, but gracious and forgiving. With this realization, my heart started to change.
Instead of being negative and distrusting towards Jesus, I found that Jesus became the center of my life. My perspective was transformed, my attitude changed, and I felt like I had a purpose again. I truly was a new person. I have a new life.
Before coming to the Rescue Mission, I had a decade-long struggle with alcoholism. When my daughter was born five years ago, I actually was able to quit drinking for more than three years. But during that time, I grew more and more depressed. My life revolved around my daughter, and I began to think, "when she is grown, I am going to be all alone again." This thought depressed me and I turned to alcohol again to cope with my deepening depression.
I started wondering if life had any meaning. I wondered if work was just something people did to distract themselves from the meaninglessness of life. I was in a deep, sad place.
Of course, drinking only made my depression worse. By last fall I had lost my job and was no longer paying child support. My phone and internet had been turned off. I wasn't really communicating with anyone. That's when I got down on my knees and, even though I really didn't believe in God, I asked Him for help.
Soon afterwards my sister got in touch with me. She said she found a place in Salt Lake that helps people struggling with depression and addiction like me. The Rescue Mission, she said, would allow me to stay in Salt Lake where my daughter was, but still get the help I needed. I took her recommendation and walked into the Rescue Mission.
God really has been so gracious to me ever since. He led me to a great church family at Calvary Chapel in Salt Lake. He also enabled me to have every Wednesday off so I could spend one day a week with my daughter while I completed the New Life Program.
My parents, my sister, and my daughter's mother have truly supported me as I have worked on my life this past year. I couldn't be more grateful to them, the staff here at the Mission, the Mission's supporters, and to God. I have received so much love that I really didn't deserve.
What really made the difference, I think, is that growing up I heard a lot about God and what He was like, but I didn't know Him. I didn't have a personal relationship with Him that allowed me to know what He was like, instead of just hearing about what He is like. Having a personal relationship with God through Jesus has truly changed me.
As I write this, I have about one month left until I graduate from the New Life Program. God has blessed me with a great job in the hotel industry where I have a lot of room for career advancement. I am busy catching up the child support I owe to my daughter's mother. She has been kind to me as I have not been able to properly support my daughter for many months.
I am looking for a place to move when I graduate. I need a safe place where my daughter can come and stay with me. Please pray that God would lead me to the right housing. Pray also that God would keep me in recovery. I attend a weekly bible study, church on Sundays, and a weekly recovery meeting. I know I need to keep doing those things if I want to be close to God and stay sober.
Thank you for supporting the Rescue Mission. Without this place I don't know where I would be or if I would even be alive. Without this place my five-year-old daughter might not have a dad. Your support has meant so much to me and my family and I could not be more grateful.
Editor's Note: In rare cases the men and women who share their testimony in the Rescuer need to keep their identities private. For this month, the name and picture of the New Life Program member sharing his testimony has been altered to protect his privacy.
Help someone off the streets and transform a life by donating today!
Your Support Can Change Someone's Life.