A Former Plumber Gets A Second Chance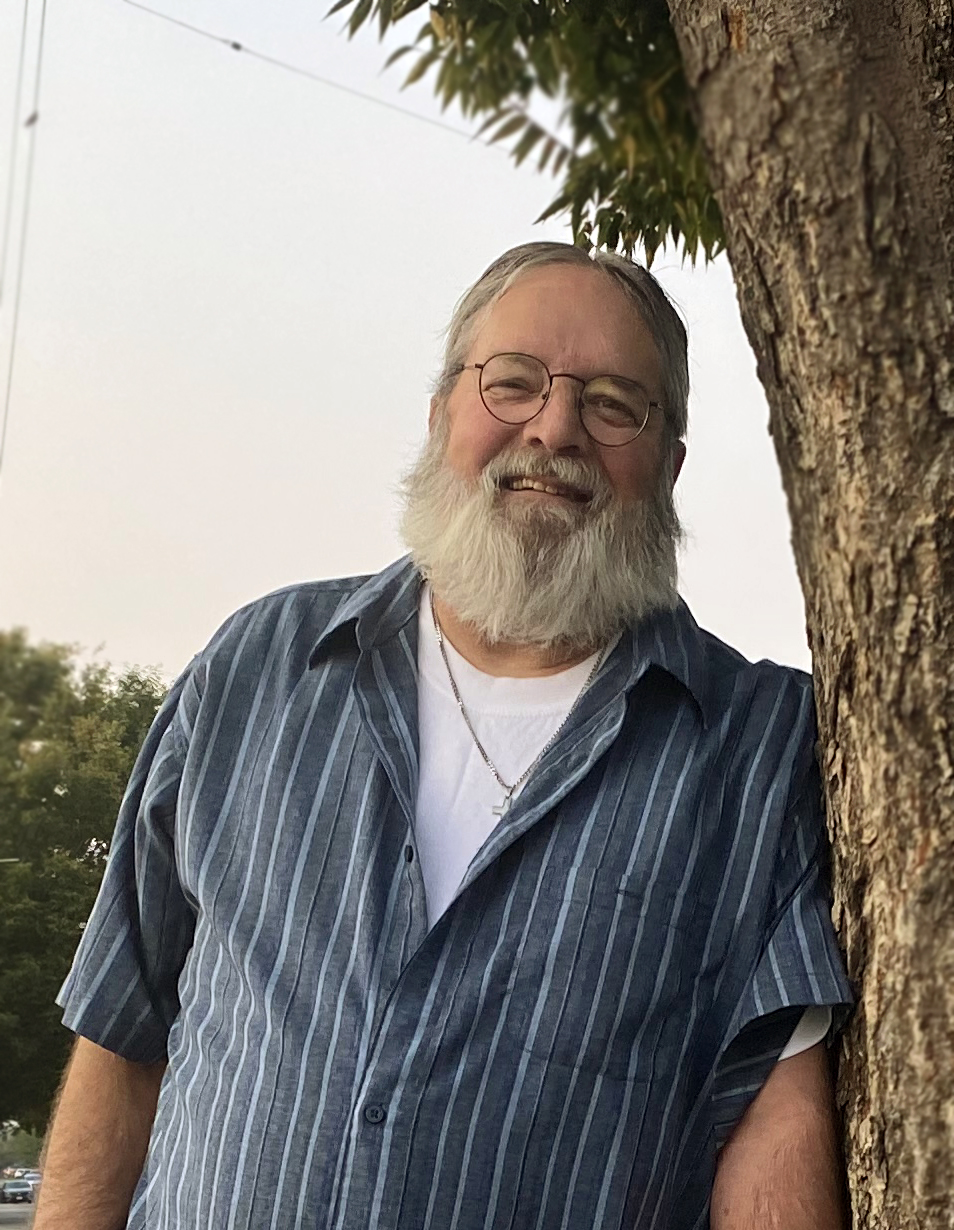 As a longtime drinker who ended up destitute, I can't believe how much God has changed my life since I sought help at the Rescue Mission.
I am far from the person I was when alcohol addiction left me homeless. I have a well-paying job at Standard Plumbing, helping professionals and do-it-yourselfers find the parts they need for plumbing projects.
Since I am an experienced plumber who has worked here in Salt Lake, a lot of the plumbers say hi to me when they come into our store, but it is the do-it-yourselfers who I love to help most.
They come in and explain a project they are working on. I often tell them that they really "MacGyvered It," a reference to the TV show MacGyver, whose title character seems able to get out of any rough situation with duct tape and spare parts. It's rewarding to help the do-it-yourselfers figure out how to get out of the plumbing jams they created. I explain what went wrong with their approach and find them the right parts they need to fix the problem themselves. That's satisfying.
It's great to feel needed again, and make a good living doing it. It was just three years ago, that I hit bottom for the first time and started living on the streets. I had made a good living for most of my life as a plumber. But I drank way too much. My consistent drinking led to my divorce in 2001. To this day, my wife has not remarried and I still feel like we love each other, but she doesn't trust me to stay sober, based on our history.
We have three children together (all adults now with lives of their own) and I know they were hurt by my alcoholism as well. But throughout it all, they still cared for me. In 2018 my drinking grew so bad that I lost my job and my apartment. I put all my things in storage and one day faced the decision of spending my last bit of money on the monthly fee on my storage unit, or buying some whiskey. I chose the latter.
I lost a lot that day, including letters, photos and other personal items I wish I could get back. I started living on the streets. I lived on the streets for several months until one day my daughter drove down to where I was living. She picked me up and drove me a few blocks to the Rescue Mission. She said, "C'mon dad, we're going in."
I joined the New Life Program that day and found that the program helped me to stay sober. I felt so good about my success I decided to leave the program early. I got a job as a plumber and stayed sober for several months. But, as an almost 60-year-old man, I became more and more aware that plumbing was a younger man's game. There were 125-degree attics to re-pipe. There were 16-inch vents to squeeze through. I couldn't do the job like I could in my youth and my employer let me go.
I started drinking again and felt hopeless. I couldn't take care of myself. Eventually I was so behind on my rent I walked away from my apartment leaving all my couches, TV, furnishings, etc. behind for the second time.
After hitting rock bottom again, I felt a strong desire to call Don Nicholson, the house manager at the Rescue Mission and plead with him to take me back. I called Don and, after discussing it with the rest of the Rescue Mission staff, he agreed to bring me back to the New Life Program.
I believe my second time on the program has made all the difference. I tell people that the first time I came to the Rescue Mission, my daughter brought me. The second time I came to the Rescue Mission, Jesus brought me.
I think the first time I was here I wasn't ready to let God change me. But now, I have put my trust in Jesus. I have great fellowship at my home church, Calvary Chapel of Salt Lake. I love the teaching of the Bible that happens there and enjoy friendship with the people who attend church and the addiction recovery program there.
Through my church and the counseling I received at the Rescue Mission, I understand that God can forgive everybody, including me. It was hard to accept God's forgiveness and it was hard to forgive myself, but my counselor, George Sproul, helped me to see that by receiving God's forgiveness I could forgive myself. It was like a weight was lifted off my shoulders.
I was nervous when it was time to start the employment phase on the New Life Program but God led me to this great job at Standard Plumbing. This job is something I can do until I want to retire.
I look forward to the future. At the end of this year when I graduate from the New Life Program I will move to the Freedom House, which is the Mission's home for those of us transitioning out of homelessness. I have saved up enough money so I can purchase a car and am working to pay off some of the debts I accumulated over the last few years.
I owe it all to God, who reached down and saved me when I was at my lowest point. Please pray that I would stay connected to my church and recovery meetings. The last time I relapsed it was because I quit going to church and recovery meetings.  Please also pray for my middle son. My oldest son and my daughter have families and are doing well, but my middle son is an alcoholic like me. We have tried to get him help, but he is not committed to change yet.
Thank you for supporting the Rescue Mission. Without your support I do not know what my life would be like today. Your support gave me a place that God could lead me to. A place where He knew I could find His people who would love me and help me change.
Check Out Other Newsletter Articles
Don't Get Overwhelmed! Small Changes Bring Hope– A Message From Our Director
We Still Need Miracle Makers
Melissa Mikkelsen: A Mother Finds A New Life With Her Kids
Subscribe to Our E-Newsletter
Help someone off the streets and transform a life by donating today!
Your Support Can Change Someone's Life.